Segundo o The Hollywood Reporter, a série Echo terá o retorno de Charlie Cox e Vincent D'Onofrio, respectivamente como Matt Murdock/Demolidor e Wilson Fisk/Rei do Crime. Caso a informação seja confirmada pela Marvel, o título marcará a primeira reunião da dupla desde o fim universo dos heróis na Netflix, e antes de o Demônio de Hell's Kitchen ganhar seu próprio show no Disney+ — já em desenvolvimento.
Os personagens, interpretados pelos atores nas 3 temporadas de Demolidor na Netflix, foram muito bem recebidos pelos fãs — fazendo com que Kevin Feige trouxesse eles de volta, mas agora parte do MCU.
Cox fez uma participação especial em Homem-Aranha: Sem Volta para Casa, como o advogado de Peter Parker (Tom Holland). Por sua vez, D'Onofrio reprisou seu papel em Gavião Arqueiro, atração centrada em Clint Barton (Jeremy Renner) e Kate Bishop (Hailee Steinfeld).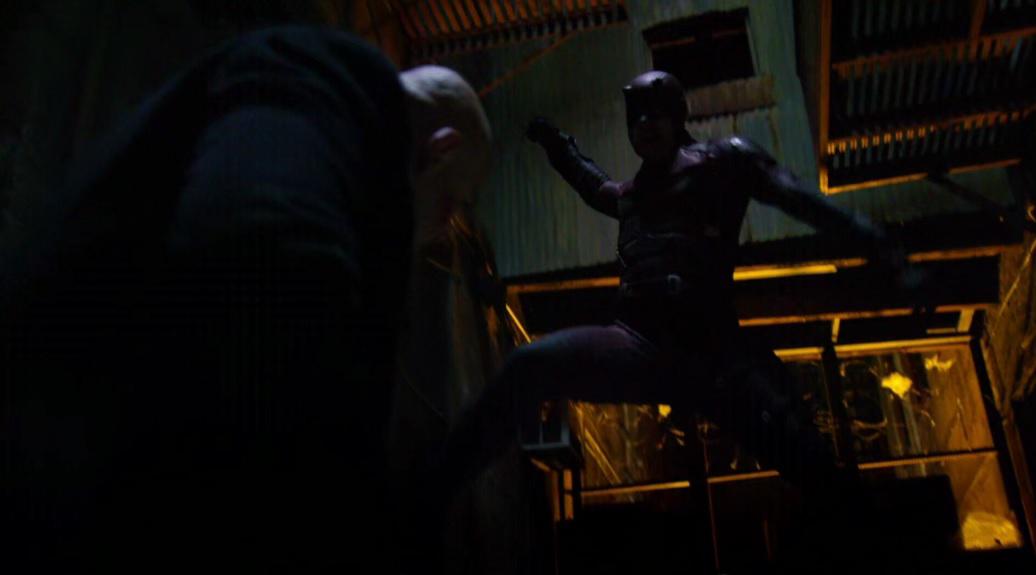 Com a entrada de Charlie Cox e Vincent D'Onofrio na série Echo, um novo embate entre Demolidor e Rei do Crime pode estar a caminhoFonte: Fonte: Netflix / Reprodução
Além disso, fontes do site dizem que o enredo deve mostrar o Demolidor partindo em busca de um ex-aliado. De acordo com o podcast The Weekly Planet, essa figura misteriosa seria Jessica Jones (Krysten Ritter), que já se uniu a ele em Os Defensores. Tal título girou em torno da formação de um grupo para salvar a cidade de Nova York, restando assim apenas a reintrodução de Luke Cage, Punho de Ferro e Justiceiro.
A nova série terá como foco Echo, identidade secreta de Maya Lopez vivida por Alaqua Cox e apresentada em Gavião Arqueiro. A trama deve acompanhar a vida da então líder da Gangue do Agasalho, enquanto ela tenta se reconectar com suas raízes. O programa também deve abordar os desdobramentos de seu confronto com o Rei do Crime, após descobrir que ele foi o responsável pela morte de seu tio William Lopez (Zahn McClarnon).
O elenco adicional será formado por Chaske Spencer (A Saga Crepúsculo: Lua Nova), Devery Jacobs (American Gods), Cody Lightning (Arquivo X), Tantoo Cardinal (Dança com Lobos) e Graham Greene (À Espera de um Milagre). O seriado está previsto para estrear no streaming em algum momento de 2023.